Hertfordshire Chauffeur Service
As specialists in VIP and corporate chauffeur services, R I Executive Chauffeurs understands the swift pace and everyday demands of the modern business world. With over 40 years of experience in the service industry, convenience and quality have never been more important or valuable to us.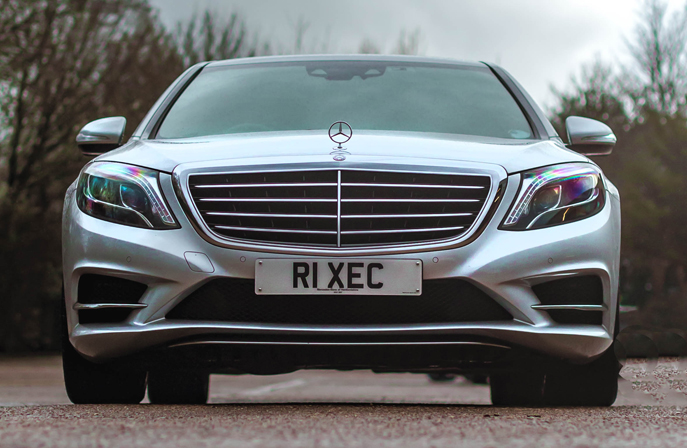 The S Class Mercedes Benz has long been considered the benchmark in luxury chauffeur cars. Combining elegant styling with class leading technology, it sets standards globally for automotive comfort and refinement, whilst providing the highest levels in safety.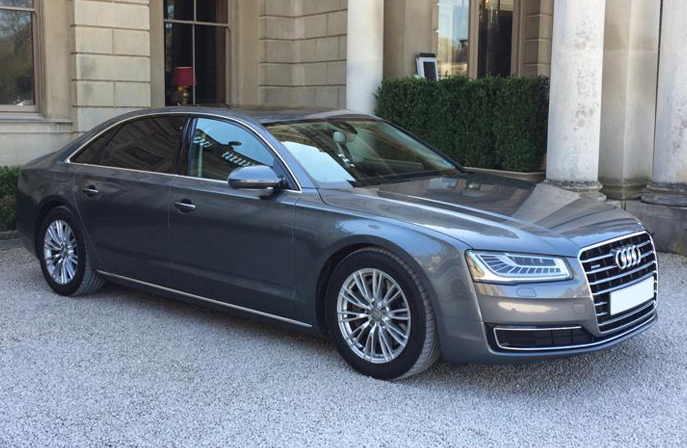 The Audi A8L combines timeless elegance with the latest high-tech innovations. It's high level of luxury, exquisite attention to detail and extensive specification are the reasons we have chosen it for our fleet.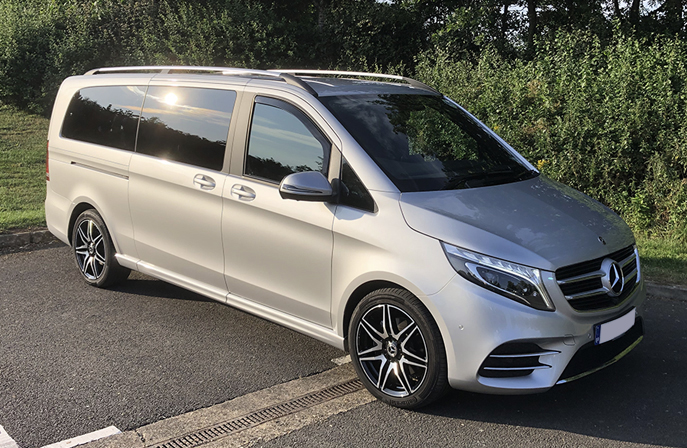 The Mercedes V-Class is an extremely versatile vehicle that delivers first class levels of luxury and comfort. Its impressive capacity allows it to carry up to 7 passengers with luggage, giving you the space and flexibility to work or relax.
Each time we have used your services your company has received a glowing report from our staff; so much so that you are now "the people to call" whenever we need a car or MPV!!
Thank you for the great service you provide, we really appreciate it.
RI are immaculately presented, discreet, and consistently deliver 1st class service. I have used them for 6 years for both personal and professional assignments. Their service has exceeded expectations on many occasions, for example: rescuing me at a moment's notice from cancelled flights, collaborating with my husband to deliver surprises, conjuring up drivers from nowhere to cover a mistake I made in the booking. I highly recommend them and they stand out in comparison to all the other chauffeur services I've used around the world.
Thank you so much for all your help with the meeting last week in London. All seemed to go very smoothly and all the delegates enjoyed seeing the sights of London. Thanks again.
We were very impressed with your service. Your chauffeur was polite and extremely professional – and sensitive to the fact that we were shattered after our long journey. The car was wonderful. So, when we need such a service again, you will be 1st on the list.
The Vice Minister has expressly asked me to thank you for the excellent service we received on our recent visit to the UK. He was impressed by the staff for their professionalism, quality and thoughtful approach.
I just wanted to let you know how pleased we were with our recent journey to London. The driver was a true professional, he looked the part and he acted the part. It was a pleasure to do business with your company and we look forward to seeing you again when we next return to the UK.
I would like to thank you for the excellent service you provide to my family, my friends and me. We will continue to use your services anytime we are in the UK.
We just wanted to say thank you for the excellent job you did on our special day, you were the true professional. We arrived on time and in style. Thank you.
Just a little card with a big thank you in for helping us out at the weekend. Much appreciated, you definitely provide a superior and professional service.
I felt it appropriate to write to you and acknowledge the marvellous way you looked after us yesterday. Thank you for your first class customer service, rest assured we will certainly be utilising your services in the future.
R.I. Executive Chauffeurs, PO BOX 43, Ware, Hertfordshire. SG12 7ZN.
Telephone: 01992 622244  |  Mobile(s): 07966 474122, 07966 474115